Regular price
$49.95
Sale price
$49.95
Unit price
per
Sale
Sold out
Dr. Brown's Original Options Gift Set features the first convertible baby bottle that can be used with or without the vent system. The anti-colic vent system is designed to grow with your baby, reducing air bubbles in your little one's tummy to help assist with easy burping and passing wind.

Features:
Dr. Brown's baby feeding essentials
Design: Options Wide Neck Bottle Gift Set
Colour: Blue or Pink
Pack contents:

2 x 270mL Wide-Neck Baby Bottles
1 x 150mL Wide-Neck Baby Bottle
1 x Bottle Brush
1 x Pre-Vent Soother
1 x Flexee Teether
2 x 

Vent Cleaning Brushes

Anti-colic system
BPA Free
Use with or without vent
Natural flow teats for comfortable feeding and easy latch-on
Recommended for ages 0+ months
Introducing Dr. Browns Options:

The markets first convertible bottle that can be used with or without the vent system. The new vent system is designed to grow with baby, and Dr Browns recommend using this system to experience all the health benefits of their bottle. It helps reduce feeding problems, helps digestion and helps preserve vitamins. Some parents find removing the vent a convenient option as their baby's feeding becomes more developed. The nipple venting creates a paced flow, and provides a feeding experience similar to most nipple-vented bottles. Options bottles fit most breast pumps, and are BPA-free.


Dr Brown's Product Information:

Dr. Brown's BPA Free bottle features a patented two-piece internal vent system that works unlike any other bottle design. The vent system fully vents our bottle for vacuum-free feeding, which is called positive-pressure flow, similar to breast feeding. As the baby feeds, air is channelled from the teat collar through the vent system, bypassing the breast milk or formula, to the back of the bottle. Air never mixes with the breast milk or formula which minimises oxidation and helps maintain essential nutrients like vitamins C, A and E. Babies feed more comfortably because the vent system allows them to nurse without fighting the negative effects of a vacuum or the discomfort of ingesting air bubbles. This helps to reduce feeding problems like colic, burping, and wind. The breast milk or formula flows freely, without teat collapse. No vacuum, no bubbles, no teat Collapse!

Health Benefits:

A first-of-its-kind university study to measure nutrient levels in breast milk and formula during a typical 20-minute feeding determined that Dr Brown's fully vented bottles help maintain levels of important nutrients like vitamins C, A & E. Helps maintain vitamins C, A & E: Patented internal vent system is proven to minimize oxidation of breastmilk and formula, to help maintain essential nutrients. Positive-pressure feeding: Fully vented bottle design provides vacuum-free feeding similar to breast feeding. Helps reduce colic: Vent system eliminates negative pressure and air bubbles to help reduce colic, burping and wind.

What are Dr Brown's bottles made of?

Our Dr Brown's bottles are made of BPA-free polypropylene plastic or BPA-free borosilicate glass. All components of the Dr Brown's bottle, including the vent insert, vent reservoir, travel disk, teat collar, and cap are also BPA-free. The teats are made of medical-grade silicone. Printed ink on bottles is made from non-toxic food grade material.
Shipping

Shipped from Australia via tracked Australia Post. Costs are estimated on size and weight and will be calculated at checkout.
Share
View full details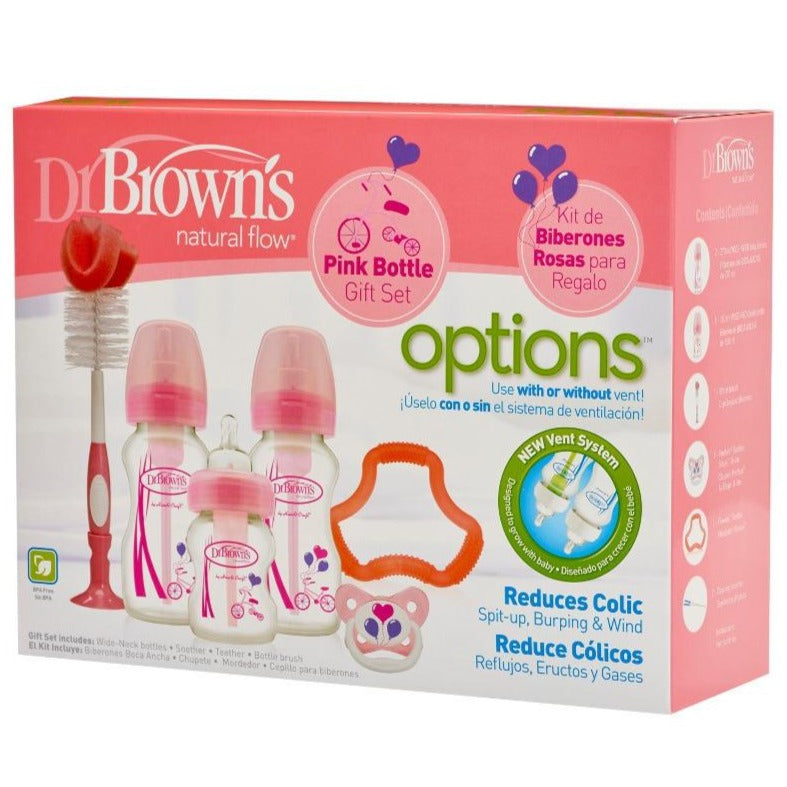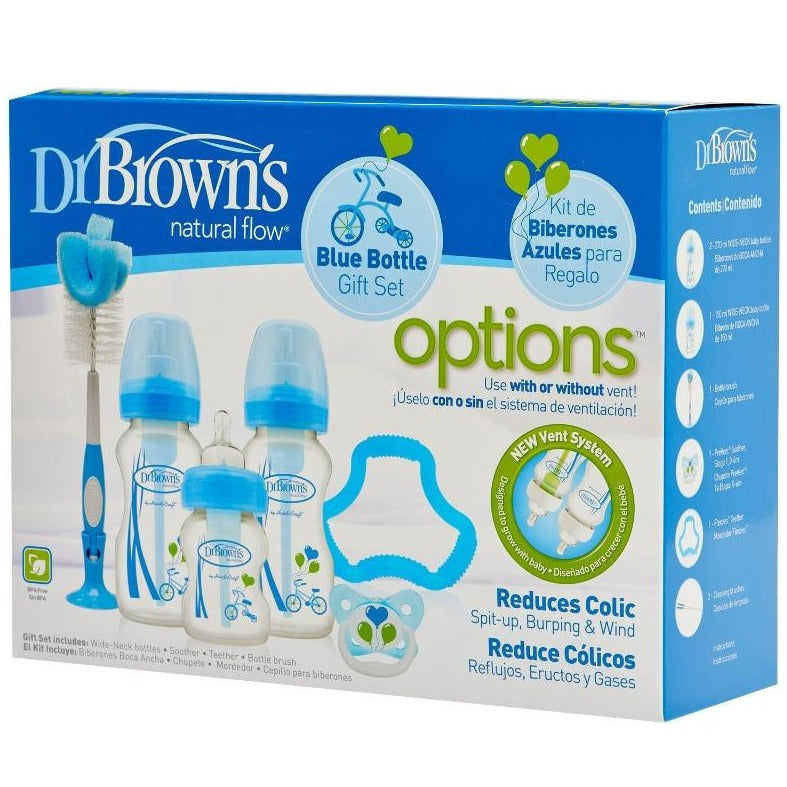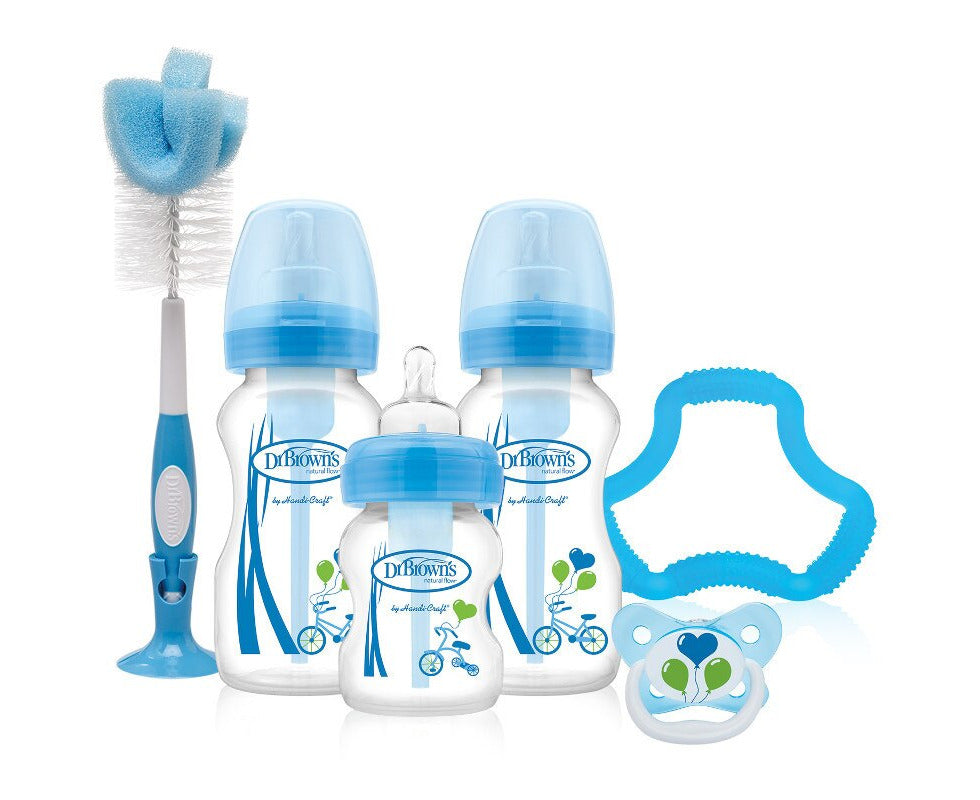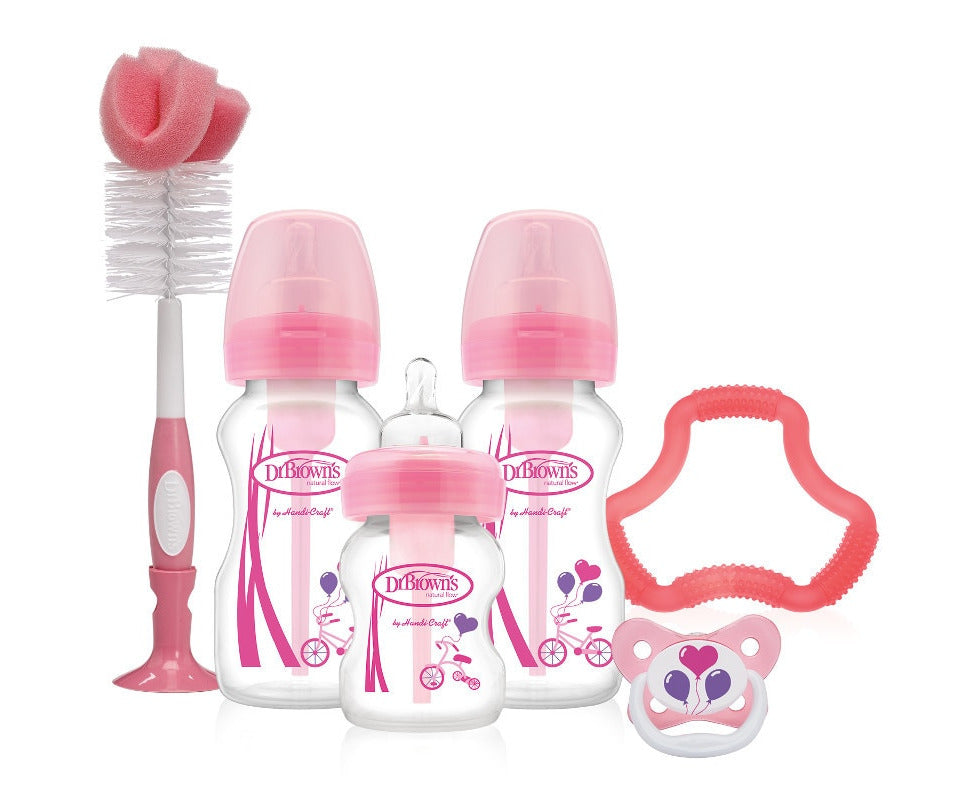 Fast
Good quality products. Item as described.